"An investment in knowledge pays the best interest"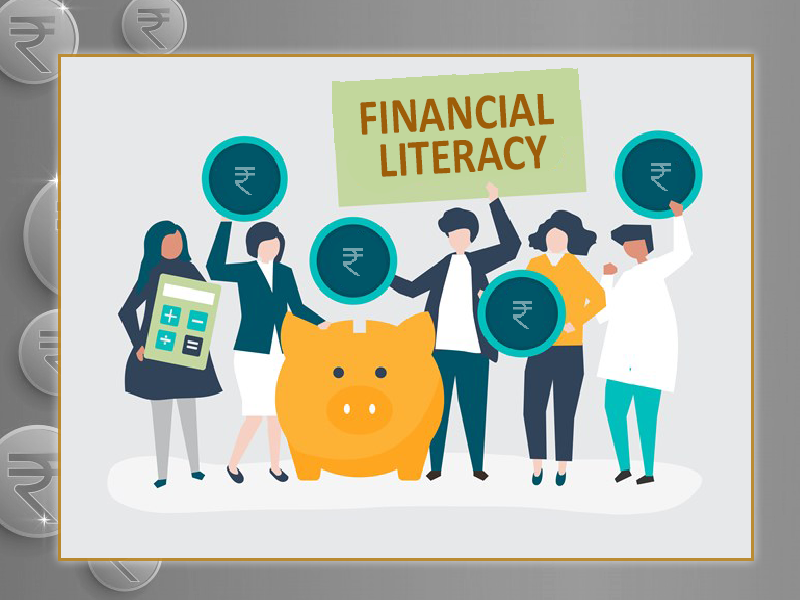 Financial literacy is a term that may seem all too cumbersome to decipher but in its true sense, is something of not just of utmost importance but in fact, pretty simple to understand as well. Think of it this way. Do the financial obligations drain your bank account at the end of each month or perhaps each year? Do you keeping worrying about how to manage your finances and are faced with a dilemma of choosing between investments? If yes, then understanding basic financial concepts is essential and while reading through educational or financial news, you may have come across the word 'financial literacy'.
Financial literacy is nothing but the ability to understand how money works. That is, how one makes, manages, saves and invests the money earned. The goal behind this is to help people develop a stronger idea of financial concepts in a way that would help them handle their money better. Talking about our country in particular, according to The S & P Global Financial Literacy Survey, roughly 75% of Indian adults do not possess the adequate knowledge of basic financial concepts. Many are unable to make sound financial decisions and as a result, the consequences they face are highly damaging. If it's troublesome enough to manage our monthly or yearly finances, how will we be able to save up for life and for after our retirement? Hence the saying goes, "do not save what is left after spending but rather spend what is left after saving".
Fraudulent investment agents could cheat the financially illiterate, making them lose their hard earned money by recommending policies, investments plans or business ideas not suited for them or by holding back crucial information. A popular term to describe this is 'mis-selling'.
Reading the above is sure to dishearten you but don't worry, there's a solution to everything. Financial literacy is a step by step process. It begins from childhood and continues throughout a person's life, up until retirement and perhaps even after that. Instilling the message of financial literacy in children is especially necessary as it helps them understand the concept of saving. As far as the youth is concerned, it can pose as a basic tool for budgeting and saving so that their expense and debt can be kept in control. Financial education is the key for families to acquire discipline to manage their finances in a better way as well as their children's education and more. Financial literacy is not just limited to an individual but is rather an essential aspect of small or large scale businesses and entrepreneurs as well.
Your financial literacy affects your way of life significantly, as it reflects your attitude towards money and investment, as well as how you contribute to the society. To attain a lifestyle that is balanced, sustainable, responsible and ethical, making sound and logical financial decisions is crucial and hence, that is where the need for financial literacy comes into play.
An essential part of saving or investment is to know how and where to invest your hard earned money. The best option to all your financial needs is Janakalyan Bank. An array of services and options such as Janakalyan Bank Savings Account, Special Account, Gold Account, Zero Balance Account, Deposits and many more are offered to help you manage your money better. Janakalyan Bank is your financial solution.