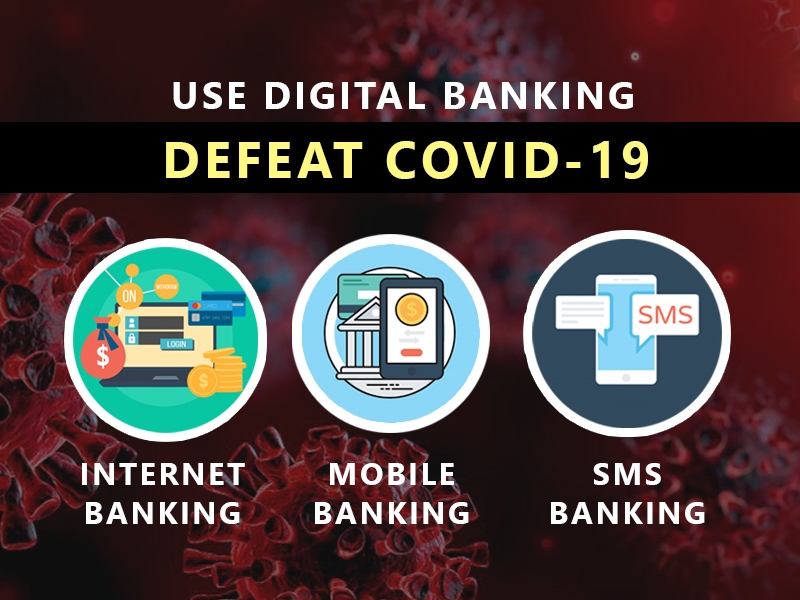 Novel
Corona Virus or COVID-19
is rapidly increasing in India. Government is taking every precautionary measure to stop and contain it. We as citizens are also doing our bit in this chaos. One of the many steps that we can take is going digital with our finances. Janakalyan Bank offers Internet, Mobile & SMS Banking services to all its customers. Let us have a look at those –
BENEFITS –
All these services have a different benefit which you can access.
Check your account details
Check your nominee details
Check your account statement
Request cheque book
Check the cheque status
Check ATM card details
Send funds via IMPS
Send funds via NEFT
Transfer funds to other accounts within the bank
Check account details
Check real time balance of your account
Request cheque book
Check the transaction details executed through mobile app
Get mini-statement of your account.
Get instant alerts around the clock of any and all kinds of transactions from your bank account.
Get OTP before every transaction to confirm it.
Get details about Janakalyan Bank's other schemes and services like Housing Loan, Vehicle Loan, Business Loan, Health Insurance, Life Insurance etc.
PRECAUTIONS –
Customer safety has always been a first priority for Janakalyan Bank. Hence, we have two-step verification security for all your transactions. But when it comes to our finances it is always good to be extra careful. Here are some of the things you should do and some you should avoid in order for safe digital banking –
Change your Internet Banking password & Mobile banking PIN periodically.
Always keep your debit/credit card in safe places.
If your ATM card is lost/stolen/broken; inform the bank immediately.
Always use a safe network/WIFI while accessing your account.
Always logout after you are done using Internet Banking services.
Always opt for SMS Banking services.
If you get the alert of the transaction you have not approved, contact your bank immediately.
If you find any suspicious activity within your account, report it to the bank.
Immediately change your PIN & Password if you find any suspicious activities.
Things you should not do –
Do not share your bank details with anyone.
Do not share your OTP/Password/PIN with anyone.
Never write your PIN/Password in easily accessible places like your phone or diary.
Never write your PIN on your debit/credit card.
If you have not registered for these facilities, contact Janakalyan Bank. In order to contain the spread of Corona virus it is of utmost importance to stay at home and follow all the precautionary measures issued by the government.
This virus can remain active on dry surfaces like your wallet, coins and notes for days. So, Janakalyan Bank urges you to use digital payment methods in all your transactions.
DO NOT SPREAD RUMOURS, DO NOT BELIEVE RUMOURS.
STAY HOME, STAY SAFE.
Happy Banking!