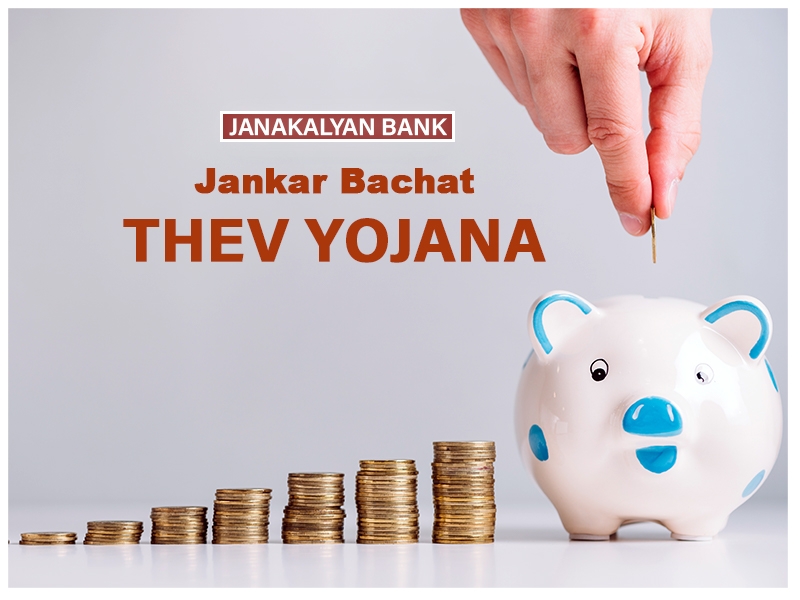 Financial stability has an important role to play in life and having a sound investment is the safest bet when it comes to savings. One invests so that one can earn out of it. Right investments in due time, slowly but steadily create a second income source. When looking for investment options, one ensures that the financial institution that he or she chooses is an established and trusted one. The reason being that a good financial institution vouches for the fact that the money invested by the people is handled in a careful way without jeopardizing it. This is especially important for savings, including pension savings. Most common choice by most of the people are the BANKS.
Banks have always placed their best foot forward in helping their customers to build their savings, and that levels a sense of development and commitment of the banking system. While introducing any investment scheme to its customers, a bank always highlights its motive of promoting and educating the masses with the best available options and their suitability.
Fixed Deposits (Bachat Thev):
Fixed deposits are a safe investment option that guarantees competent interest rates, special interest rates for senior citizens, various interest payment options, and no market-related risks, with income tax deductions. Fixed Deposits are an easy way to earn returns from funds that are lying idle. In India, investing has been synonymous with FDs since this product is considered safe, provides guaranteed returns over a period of time, and is also flexible in its duration.
Hesitation to invest in FD's is less as it does not involve any significant risk. Some Fixed deposits can be broken prematurely in case of emergencies but that attributes certain penalty. However, not all fixed deposits can be withdrawn prematurely. Most banks provide tax-saving FD options that give the customers a tax exemption or deductions under section 80C of the Income Tax Act, 1961. These come with a lock-in period and no premature withdrawals can be made.
Janakalyan Sahakari Bank – Your Investment Partner
We at Janakalyan Sahakari Bank assure best possible services to our customers with optimum profits out of their investments. We have sourced many schemes for women, senior citizens, businessmen and also schemes like Kalyan Thev Yojana which strive to be market competent keeping customer's finest financial interest in mind.
Janakalyan Sahakari Bank's Jankar Bachat Thev Yojana (JKTY)
If you are someone who is not willing to take market related risks and are satisfied with simple decent returns then, Jankar Bachat Thev Yojana is for you. If you are looking for a tax saving investment option for your taxable income, then Jankar Bachat Thev Yojana is for you. If you have just started earning but want a significant amount put aside for future plans, Jankar Bachat Thev Yojana is for you. If you are retired and looking for regular income in addition to your pension (or even when you do not have it), Jankar Bachat Thev Yojana is for you.
In short, Jankar Bachat Thev Yojana is for anyone and everyone who is looking for some good financial planning.
Features Of Jankar Bachat Thev Yojana (JKTY)
Deposits placed under Jankar Bachat Thev Yojana will be eligible for tax deduction under section 80C of the Income Tax Act, 1961. One can choose monthly, quarterly or even cumulative payout option for the interest. Cumulative option is the best option as interest is compounded quarterly and gains more volume at maturity of the deposit.
However, JKTY comes with its set of terms and conditions, which are as follows:
• Lock-in period for the deposit is 5 years with no premature withdrawal.
• The deposit can be in multiples of Rs.100/- with minimum of Rs.1000/- and maximum of Rs.1, 00,000/- in a financial year.
• Unlike other fixed deposits, JKTY does not allow loan to be availed against it.
• Interest earned on the deposit shall be subject to TDS.
• While no premature withdrawal is allowed, in unfortunate cases like death of the deposit holder, the amount is transferred to the deceased's nominee if any.
A Promise That We Keep
Janakalyan Sahakari bank strives to provide our customers with schemes that can yield benefits and assure a secured future. Each scheme has different highlights and can be used to customer benefit as needed. Choosing the right valuable scheme not only secures your present but also builds a stable future. Be vigilant and think for a long-term investment. Invest for the long haul and wait for the right time to reap benefits. Rome was not built in one day they say. Similarly, no great wealth can be accumulated in short time. Patience and perseverance are two keys in a person or a process to reach success. When both the virtues meet together in a person and his financial thinking, the sun will shine bright eventually when it comes to his investments.